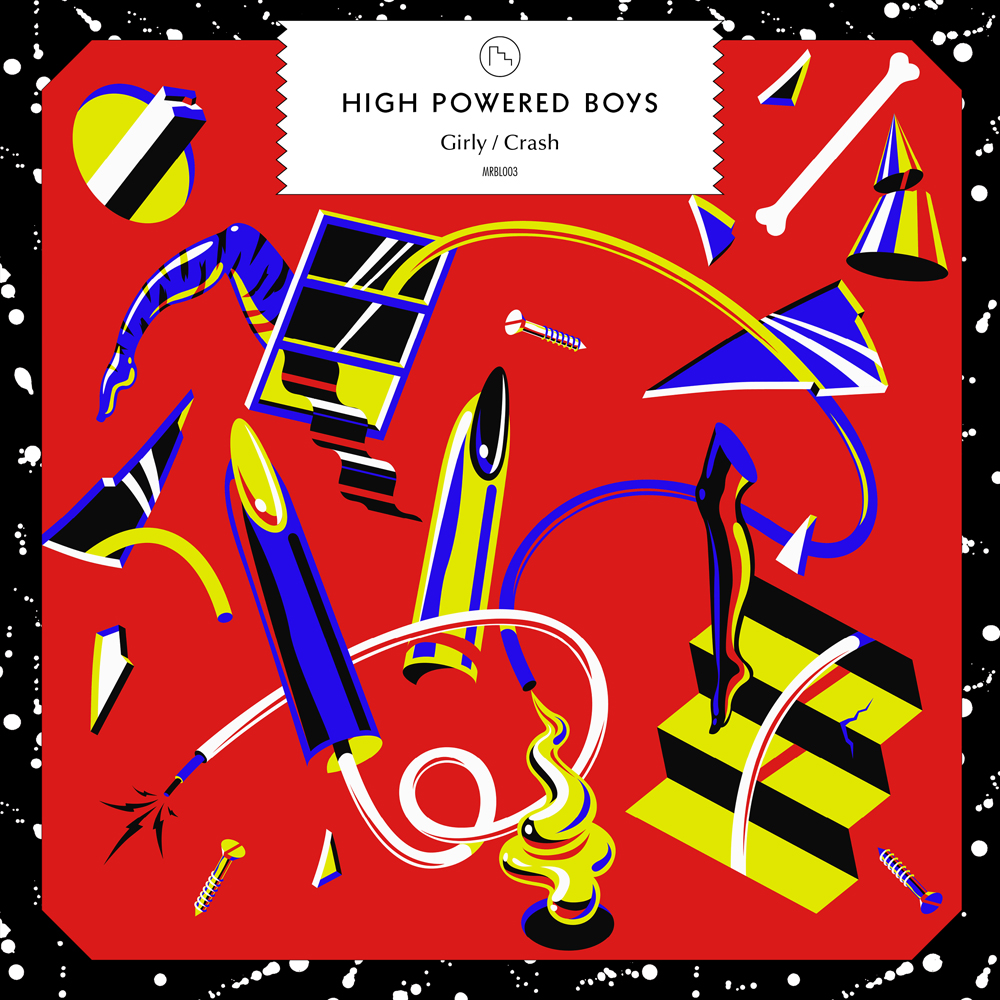 My heart always starting to beat faster, when I hear word "Marble"...Good start from old-known french guys....third release on this label - Bobmo & Surkin(who else?))...they describe this as "future house'...I think, that's right...my kids will listen these tracks...or they won't have dessert on supper)
Direct speech and some marks from another djs:
« Girly » is a juke-influenced beat led by insane bleepy hi-toms and a start-stop groove that claps and shakes like nothing else before except that lady with the Louise Brooks haircut in the video for Sean Paul's Get Busy. Synthhorns breaks and digi-whistles make this monster track even more vicious and angular-grooved, yet totally overwhelming. This is mental body music at its best, straightly aimed towards the future but not really making a whole thing about it – this is actually pretty sparse, minimalistic music. This is not even recommended : this is necessary listening.
« Crash » begins with E'd-up, old school UK style bleepy melody and washes, plus some equally hazy-eyed vocal bits, then breaks into a rushing, stiff Funky riddim without all the flowing, easy vibe usually heard within the genre – instead, this is kevlar-plated bass stabs and psychic-ward arpeggios all around, both giving the tune a strong dystopian flavour. Then it goes back to the defunct utopia, but then goes back again to the dark side, setting a mechanically hypersyncopated feeling to the beat. Distinct bipolarity here, most definitely.
Boys Noize 5/5 : "Girly is a bomb"
Annie Mac 5/5 : "Sublime. Love this"
Drop The Lime 5/5 : " Girly is BULLET IN A CLUB GUN!"
Bok Bok 4/5 : "This is totally crazy, i'm definitely on this Girly track"
Teki Latex 5/5 : "A blacker and fatter Errorsmith yet still white and skinny"
Crookers 5/5 : "Both tracks are amazing"
Trevor Jackson 5/5 : "Totally retarded, and dumb as fuck but for some strange reason i like it?!..."