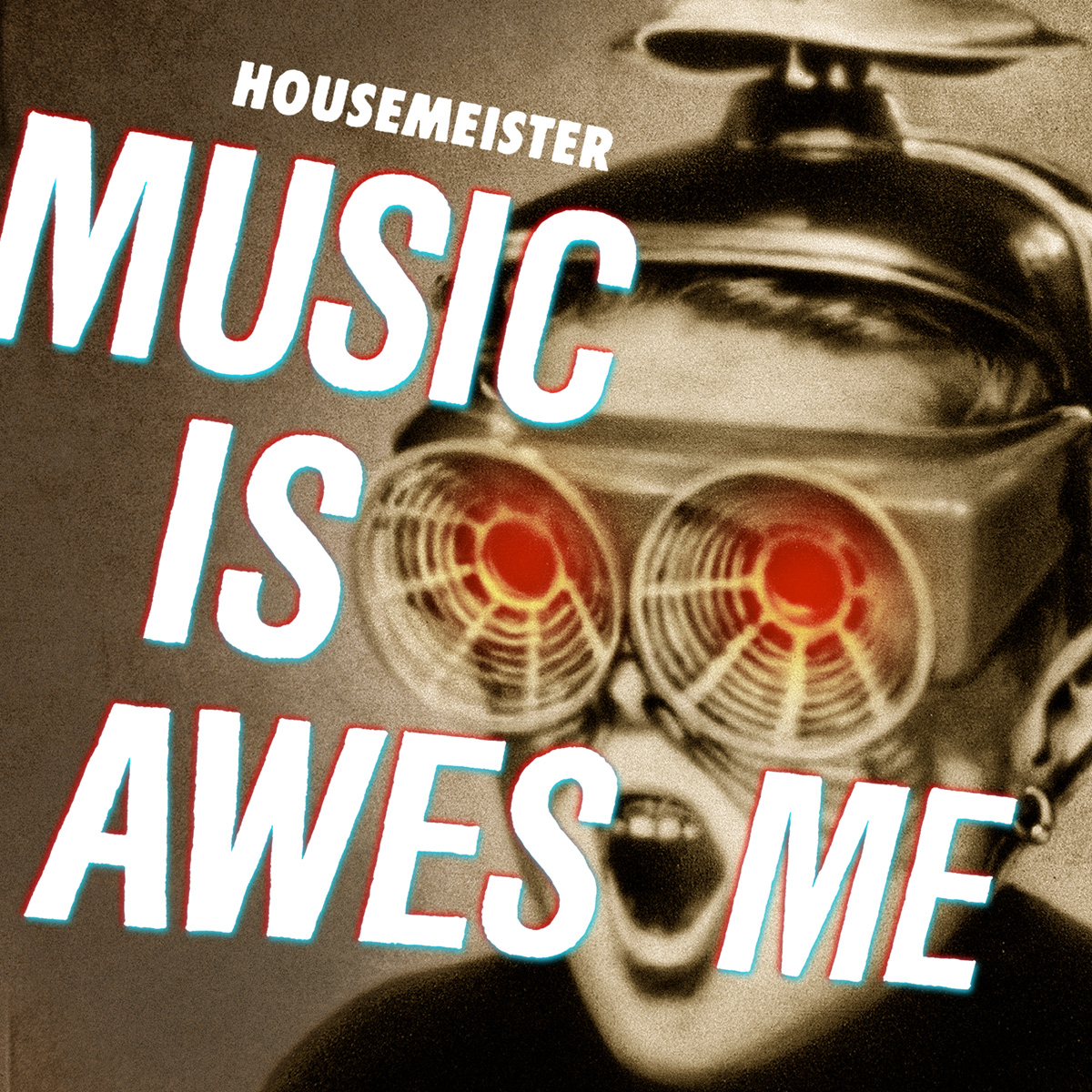 Preview of full Housemeister's new album...again he made posting much easier for me, coz we have his own "track by track" opinion...read/listen)
01. INTRO
A beautiful Arpeggiosynthesizer, filled with vocal snippets which welcome you to the world of Housemeister
02. HIRSCHKEULE
1,2,3, hey! That´s the slogan for the dancefloor crazy. A powerful analog bassline, a "punch in your face" kickdrum and some hey,hey´s... just ready to dance!
03. MUSIC IS AWESOME
This track was the first finished track in the beginning of 2010, it also gives the album its name and the idea for an album. The "Music Is Awesome" voices are programmed with the voice synthesizer of my Elektron Monomachine and it feels like an oldschool electro track with very nice melodies, like I-F, Artist Unknown or maybe Kraftwerk.
04. RAPIDE
Rapide is a very forwardstepping, 80ties influenced dancetrack, with a melodic acidbassline, like Gigolo Records in good times, some nice strings and synthesizervocals again. Dont stop dancing!
05. FEED THE ROBOTS
Breakdance!
06. REALITY SUCKS
A short fill-in track with electronic voice and lyrics from an e-mail conversation about a really shitty day at the university.
07. SOMMER
Awesome meloldies together with a tight kickdrum, recorded in a livesession on a 35 celcius degree day last summer in Berlin. I was sweating, nearly naked just with underpants and sunglasses in my studio. This track is the mirror of this day.
08. TWISTER
One of my favorite dancetrack on this album. The best tracks need just a short timeperiod to make. I think I finished it after 3 hours in a livesession.
I play this track very often and the crowd is going crazy.
09. nBaxx FEAT. BOYS NOIZE
This track is taken from our "Shizzo" EP. For this, Alex and me meet some days in my studio, recording a lot of my machines and synthesizers. Then we finished the trax in his studio, without nBaxx. This track we finished in our holidays on Sardinia Island just on the laptop. It´s a straight electro track, with dirty breaks and very good for breakdancing ;)
10. SCHNEE VON GESTERN FEAT. JAN DRIVER
I already recorded this sample 'filtersession', but the track wasn't ready and I had no more ideas how to finish it. The mastering date came closer and I just had 2 days left. So I asked my friend Jan Driver, if he can help me out. He loved the track and everything was easy.
11. ADY GIL
I love this bassline, old fashioned with new clothes and as I programmed these wonderful melody, I was going crazy and happy, jumped around in my studio, called some friends to show that track on the telefon. Then I just pressed the record button to finalize it. But what the fuck is Ady Gil? Google it on picture search ;)
12. THE LITTLE ROBOTMEN
The Sad Little Robotmen... Sorry but he don't have feelings, he is never happy and never sad, but he wants to be. Please show him love. A short fillin' again.
13. SAVERAVE
This day I remember good enough, Boys Noize came by my studio, and I showed him some nice features of the Octatrack. He used the pitchknob on a vocalsample to pitch it down. It was unbelievable! The voice now is saying: Save Rave! and sounds like tousands of people say it in a stadion.
14. CLARISSE
The last track on this album was also the last finalized track I made for 'Music Is Awesome'. A melody again, combined with a distorted 808. A track to fly with and recorded in one piece! That was awesome =)
You can listen it here