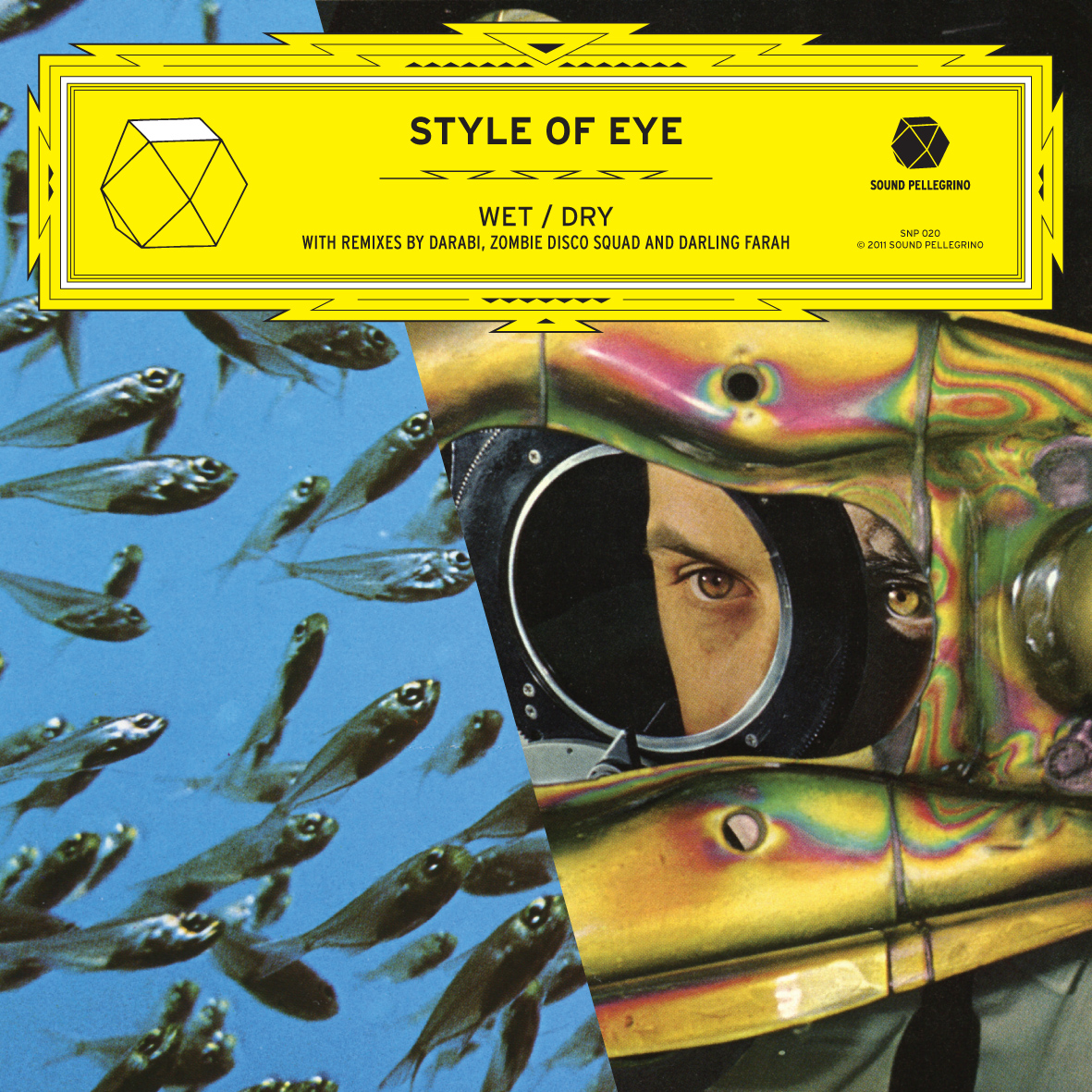 New release on Sound Pellegrino - now - it's Style Of Eye's time. Huge EP with two monsters in original versions and three in the remixes. Favorite track of whole release for me - is remix of "Wet", made by Darling Farah.
We have direct speech also:
"WET" is a symphony of exotic percussions and digital bird noises not so far away from STYLE OF EYE's early productions. The track starts with a bouncy baltimore-ish marching rhythm then some sort of synthetic sax comes in and turns it into a California Raisins party in your fridge with dancing ice cream toucans and pineapple congo players. Heart-melting melodies is STYLE OF EYE's "chamber" (in the Wu-Tang sense of the term) and when executed in his trademark cold pop synths over a thomping beat, there's really nothing else to do but dance with tears in your eyes, hence the title of the track.
"DRY" has the functionalities of a techno tool without sounding anonymous and interchangeable but rather like the musical equivalent of a hammer precisely hitting a nail, and I'm refraining myself from embarking in a long extended metaphor on DIY equipment here. Based on a simple super-effective melody, "DRY"'s build up is infectious, elegant, clean, and when the beat gets back on his feet ninja-style, it's with a certain sense of classy-cold Swedish flegm.