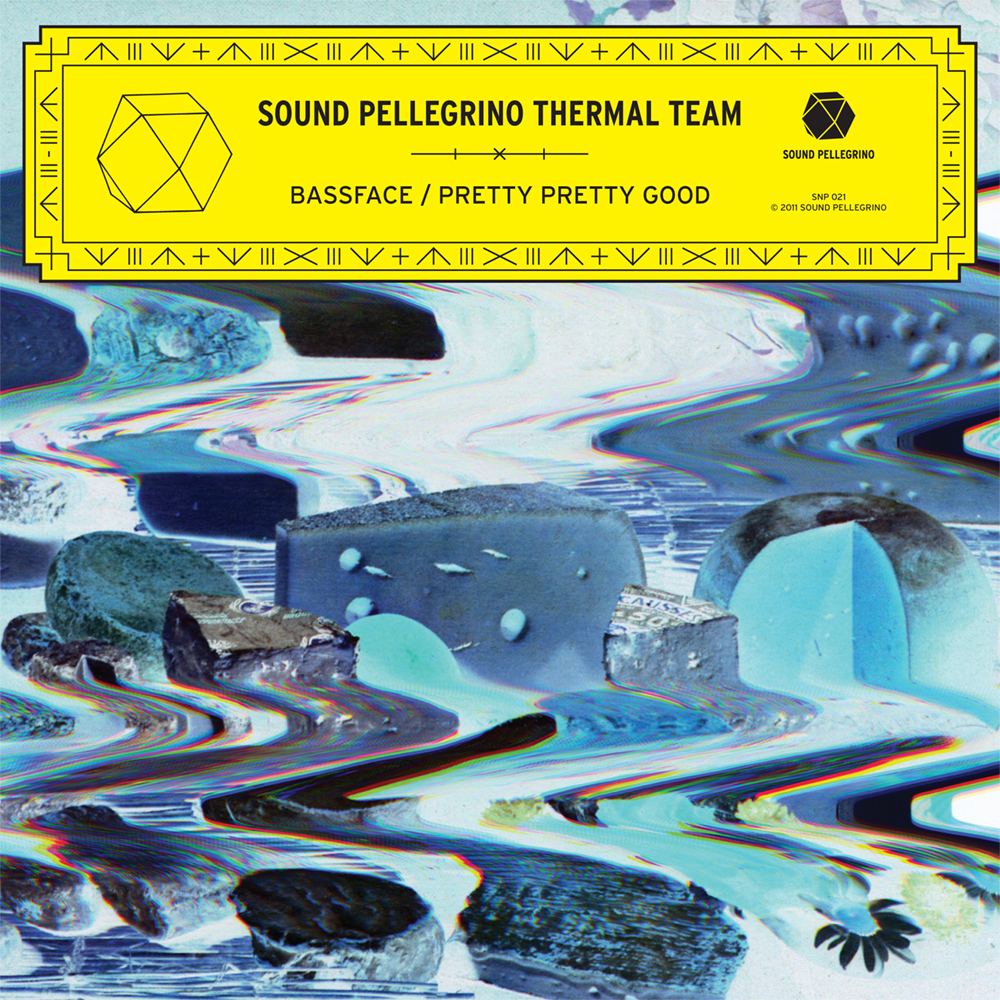 Yes! Sound Pellegrino comin' back on Ears My Ears. Teki Latex and DJ Orgasmic are proud to present their new release, full of base. They wrote about it, so I just copied it:
A
bsurdly modern on first listen, "BASSFACE" finds its origins in the Atlanta Bass sound of the mid 90's, a sound that refuses to decide between uptempo Miami bass and the half time styles of modern crunk and r&b (notably embodied by the classic So So Def Bass Allstars compilations). The screenplay goes like this: trapped in a mind dimension strip club controlled by a bionic wizard robot rendition of Jermaine Dupri, Orgasmic displays iPad lazers and 808-fueled riddims while I order my troops to show me their BASS FACE if they want to get out of there alive. Pagan rave incantations, medieval synths and ghostly Master P howlings make up what could very well be the first "rap" track to be released on Sound Pellegrino.
"PRETTY PRETTY GOOD" is an obvious nod to the infamous HBO cult sitcom Curb Your Enthusiasm. Serious micro-bells, stomping kicks and filthy slaps are displayed as I recite the manual for "doing the Larry David", thus immortalizing Larry's innate polygraph technique into a proper dance. Built on a house-tempo 4/4 rhythm and an infectious bassline but baring no resemblance to your usual straightforward dad-tech, this intricate number conjuring the bastard musical child of Jamie Jones, DJ Nate and Untold will have the whole club larry-dancing and making funny faces.
No remixes thou sayest? Worry not! A shiny and exciting remix package is coming your way right on time for late summer sweat sessions.