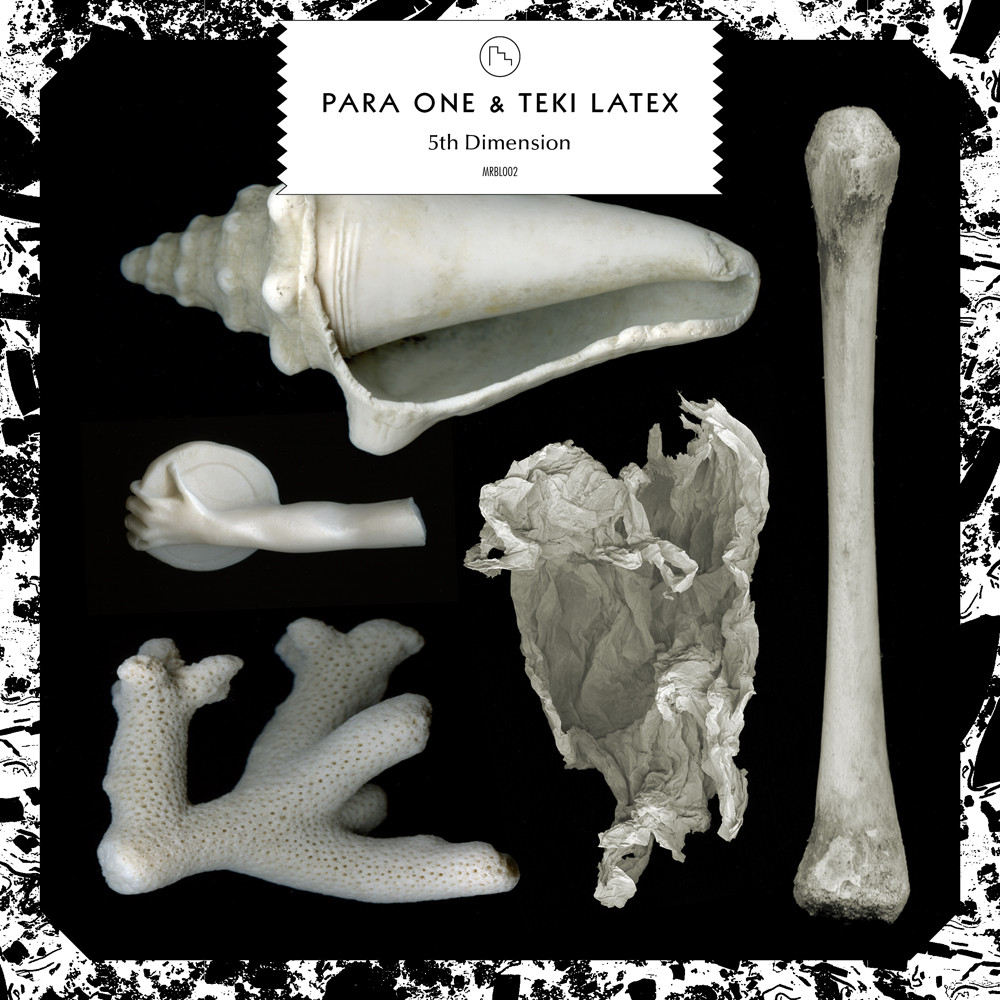 Second release from most interesting label of nowadays - Marble...EP from Para One & Teki Latex. "5th Dimension" with vocoder vocal, like in "Dinosaurs With Guns"...and much more interesting for me "Deep Sea Creatures". We have direct speech from Marble also:
« Deep Sea Creatures » starts by showing heavy respect for the classic Drexciya/Other People Place sound of the late 90s and early 00s : a dry, pedestrian beat complete with sinuous yet inflexible bassline and keys. A fine-tuned, self-sufficient aural world, in which Teki emits automatic thinking-based lyrics – images and sub-slogans matching the track's robotic nature. Then things get twisted up : some warm melancholic light breaks in, half-timing the whole structure and decomposing its techno-pop proficiency. Loose-limbed and emotional, fizzing with micro accidents and tiny bits of harmonies, it has the patina of softcore electronica but the pace of a club hit, before shifting into a romantic breakdown. The main beat then steps back, looping the same cold serenity. A clean, mysterious electro hit.
« 5th Dimension » is a more hectic, tense affair. Based on a grime beat and dramatic keys, it features Teki's vocoderized voice announcing obscure psychological commandments, coated in claustrated, pressurized sound. As in « Deep Sea Creatures », the middle part is a free zone, conjuring melodic ghosts and taking risky rythmic turns. And you even have an eerie 4/4, obsessive moment, with a vocal cut-up reminiscent of « Work Them ». This is both macho and unsecure, pneumatic and deflated. Parisian grime with a introspective, post-human touch.