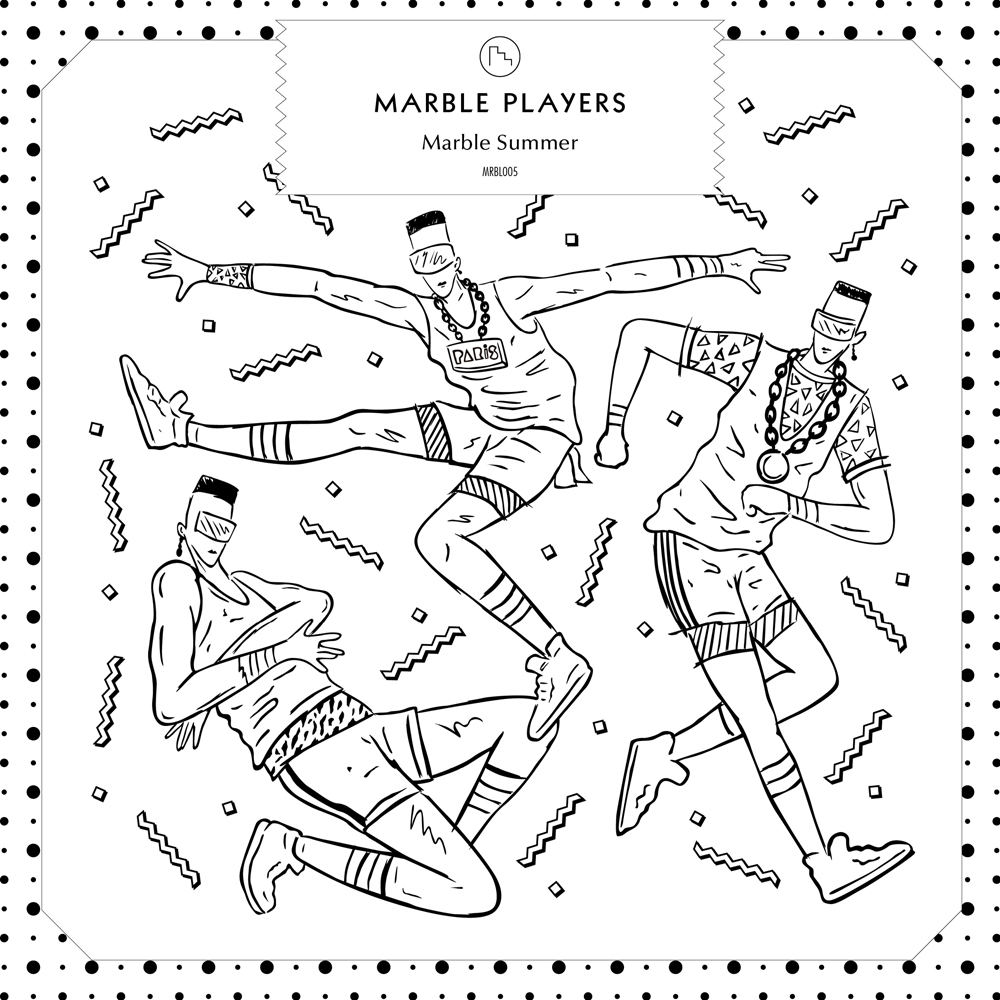 Marble. #5. Marble All-Stars (or, as they called themselves - players) released new bomb..after his "Anthem". It's called "Marble Summer", and it's really hot. Direct speech, coz' I just can't write something right now.)
« Let You Go » is just the bomb. A feeling from nineties hedonistic, horny French dance music is definitely on, complete with multiple vocals from the goddessess of joy, engaged in a dialogue with each other about what they're gonna do after sunset. The bass has massive feel-good-feel-cool potential while the strings and keys are making the whole thing lightly deeper and briefly romantic. An exhilarating triumph of emotional confusion, miraculously enclosed in one single club hit.

« Paris is Burning » opens up with a sample from the eponymous classic documentary movie about NYC vogue scene in the late eighties. The track itself is all feverish pumping beats and in-your-face bass, infused with a vintage NYC Tenaglia/Vasquez dark, tribal feeling. Get ready Ibiza. Get ready Miami. Get ready, World.

« Wipe Out » is the summer riddim, a juvenile Riviera cousin of « Marble Anthem » or « Girly ». Glittering vocal bits and bittersweet organ chords switch to big deafening bass, hi-res dominatrix synths and punishing electrofunk beats. Just let yourself whip by the heat.

« Minute of Love » is just what it says except it's actually three minutes and a half. It's a midtempo house ballad featuring gliding keyboard washes, clavinova stabs and melancholy whistles, reactivating a long-lost summer rammed with hazy sex sensations and life-changing reflective lights. A soundtrack for the end of love – or for its very beginning.